Read Others' WhatsApp Chat – To read WhatsApp Chat in any person's mobile, there should be some tools installed in your Smartphone. With this, you will have to fillfill more requirement. After that you can read that person's chat very comfortably. Even you can see Live Chat. You do not need a computer for what is happening and what is happening. Only you can do all this from your phone. (Dusare Ki WhatsApp Chat Kaise Padhe )
In this way you can hack simple WhatsApp chat and can read someone else's chat on your phone. In this, you do not need to root or modify the phone, you can connect with the direct phone. I have given some steps here below which will help you to use this trick and there is a video guide along with it.
How to Read Others' WhatsApp Chat on Your Mobile
➥ To hack WhatsApp Chat, you must have an Android Phone which should be Android OS Version v4.1 or greater.
➥ Whosoever wants to read WhatsApp Chat. His phone should be in your hand for at least 1 minute.
➥ Your Smartphone should have a tool named "WhatsScan for WhatsApp Web" installed. You can download it from Google Play Store. Or you can download by clicking on the link.
➥ The Smartphone from which you want to hack WhatsApp and whose WhatsApp Account is being hacked. Both Smartphones should have Internet facility.
➥ If you have all these requirements fulfilled, then you are ready to spy WhatsApp Chat. Just for this, you have to follow some steps.
Step-1: When you install the WhatsScan app in your Smartphone, after that you open it as soon as you open it. So many language options will come in front of you, you can select Hindi or English from any of them.
Step-2: Now you will see a QR Code in your WhatsScan app in front of you, you will have to scan this QR Code with that person's Smartphone. Whose you want to read WhatsApp Chat or hack WhatsApp Account.
Step-3: Now scan the QR Code of your WhatsScan from the Smartphone of the person who wants to read WhatsApp Chat. To scan the QR Code, you have to open Simple WhatsApp. And then you can click on the three dot line given in the right side above and click on the "WhatsApp Web" option and scan the QR Code.
Step-4: As soon as you scan the QR Code of WhatsScan, that person's WhatsApp account will start showing in your Smartphone. Now you can do anything with his WhatsApp, whether you read WhatsApp Chat or message anyone.
 Play Store App: – Download
Read This In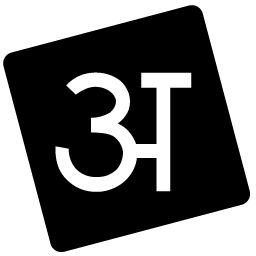 Hindi: Click Here