How To Use MOJ App – Moj app is an Indian short video making app in which we can make and share short videos. In this, we can watch and create many types of videos in Dance, Comedy, Vlog, Food, Sports, DIY, Animals and also. The Moj app sppourt 15 language.
How To Use Moj App
Step-1: Go download / install moj app in pay store or click on the link given below
Step-2: Open the app after installing.
Step-3: In this we select our language after which we get the home page, in which –
Step-4: Now we can also see the video by scrolling downwards in it.
Step-5: In this, we can watch the video without even login.
Step-6: But to make a video like, comment, share and share your video, we have to login in moj app.
How to create an account in moj app me account kaise banaye / moj app me login kaise kare

➥ First to create an account in Moj app –
➥ Let's click on the profile option of the home page. In which-
➥ Now in this, we click on create account / login. In which-
➥ Now we enter the phone number from which OTP comes in the phone number, which is entered and login.
➥ Now our account gets created in moj app.
➥ Once the account is created, our profile opens.
➥ By which we can also edit.
How To Make video In Moj App
➥ First to make video in moj app –
➥ Now, let's click on the plus option in it. In which-
➥ If we want to put a song in the video, then for this you can add music to the video through the sound option.
➥ In which, click on the sound, which –
➥ In this, we want to apply whatever song in the video from library option, then selecte that song and create the video.
➥ Local option can also select the song from whatever song is in our mobile.
➥ And every song we add to the favorite option is a song show.
➥ While making video through flip option, we can use front or back camera.
With the Speed ​​option, we want to slow down the video or select it fast.
➥ Beauty option can be applied in the video by beauty option.
➥ Filters option can apply filters to videos.
➥ By setting timer in the video through Timer option, you can make a video.
➥ You can flash on or off while making a video with the flash option.
➥ Now to make the video, we record the video by clicking on the recording button.
➥ Now after the video is complete, it contains –
➥ In the video, we can also apply the effect. After this, we click on the next button in which –
➥ Now, select #tag according to the video in it and click on create post.
With which the video gets posted and now if we want to watch the video, then we can go to the profile and see the video.
How to delete Video in Moj App
We can also delete the video that we have created, for this, first of all we go to the profile of moj app.
Where there is our video which we select from which comes the delete option, from which we delete the video.
In this way, make and share short video in moj app and show your telent.
 Play Store App :- Download
Read This In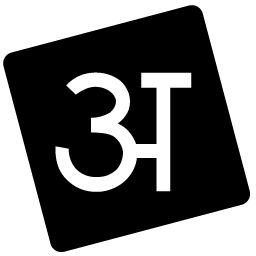 Hindi: Click Here